Slender Man - Deutscher Kinostart bekannt
Posted July 7, 2017, 6:34 pm 386 0
Sony schickt den "Slender Man" auch in den deutschen Kinos für allerlei Gräueltaten vorbei: Ab 17. Mai 2018 kann man ein Ticket für den Film lösen und sehen, wie das Grusel-Meme auf den hiesigen Leinwänden zum Leben erwacht.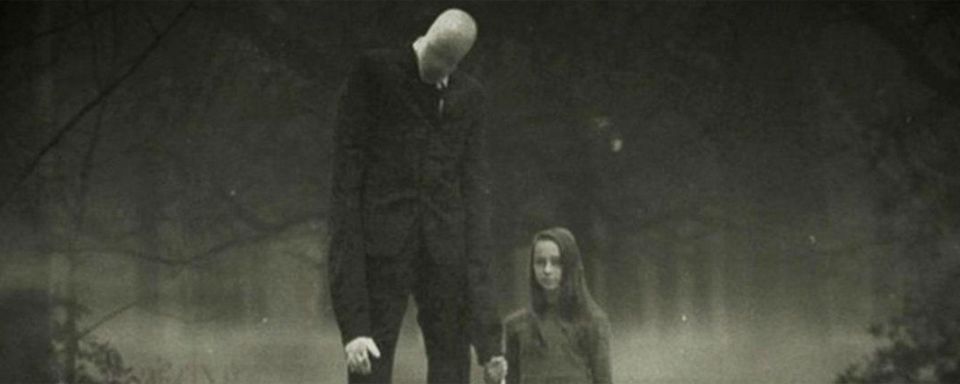 Seit 2009 treibt der "Slender Man" sein Unwesen: Als Internet-Phänomen gestartet, verbreitet die gleichnamige gesichtslose und schwarz gekleidete Gestalt mit den unnatürlich langen Armen mittlerweile in zahlreichen Geschichten und Videospielen Angst und Schrecken und mit dem 18. Mai 2018 steht auch bereits seit längerem ein US-Starttermin für die Kino-Adaption zum Grusel-Meme fest. Hierzulande kann man den Horror bereits einen Tag vorher erleben, am üblichen Startdonnerstag: Ab dem 17. Mai 2018 ist der "Slender Man" auf den hiesigen Leinwänden unterwegs. "Stomp The Yard"-Regisseur Sylvain White inszeniert den Horrorfilm nach einem Drehbuch von David Birke ("Elle").
Auf der "Slender Man"-Besetzungsliste sind zum derzeitigen Zeitpunkt die Namen von Joey King ("Conjuring - Die Heimsuchung"), Annalise Basso ("Captain Fantastic"), Jaz Sinclair ("Margos Spuren"), Talitha Bateman ("Annabelle 2"), Alex Fitzalan ("I Miss You") und Julia Goldani-Telles ("The Affair") zu finden, die es damit bei den vor wenigen Wochen gestarteten Dreharbeiten wohl aktuell vor laufenden Kameras mit der bedrohlichen Titelfigur zu tun bekommen. Zum Verkürzen der Wartezeit kann man sich bis Ende des Monats noch auf Sky begeben, um sich die HBO-Doku "Beware The Slenderman" über die realen Gewalttaten, die vom Internet-Meme zum fiktiven Slender Man inspiriert wurden, zu Gemüte zu führen.
Seit dem gestrigen 5. Juli 2017 zählt Irene Taylor Brodskys Film zum Angebot von Sky Atlantic und ist noch bis einschließlich 31. Juli verfügbar.
News
Posted July 7, 2017, 6:41 pm
News
Posted July 7, 2017, 6:38 pm
News
Posted July 7, 2017, 6:34 pm